---
Location
Hours
603 Jamestown Rd
Williamsburg, VA
23185
Hours
Saturday – Tuesday | Closed
Wednesday – Friday | 12 – 4 PM
---
---
Exhibitions On Now
---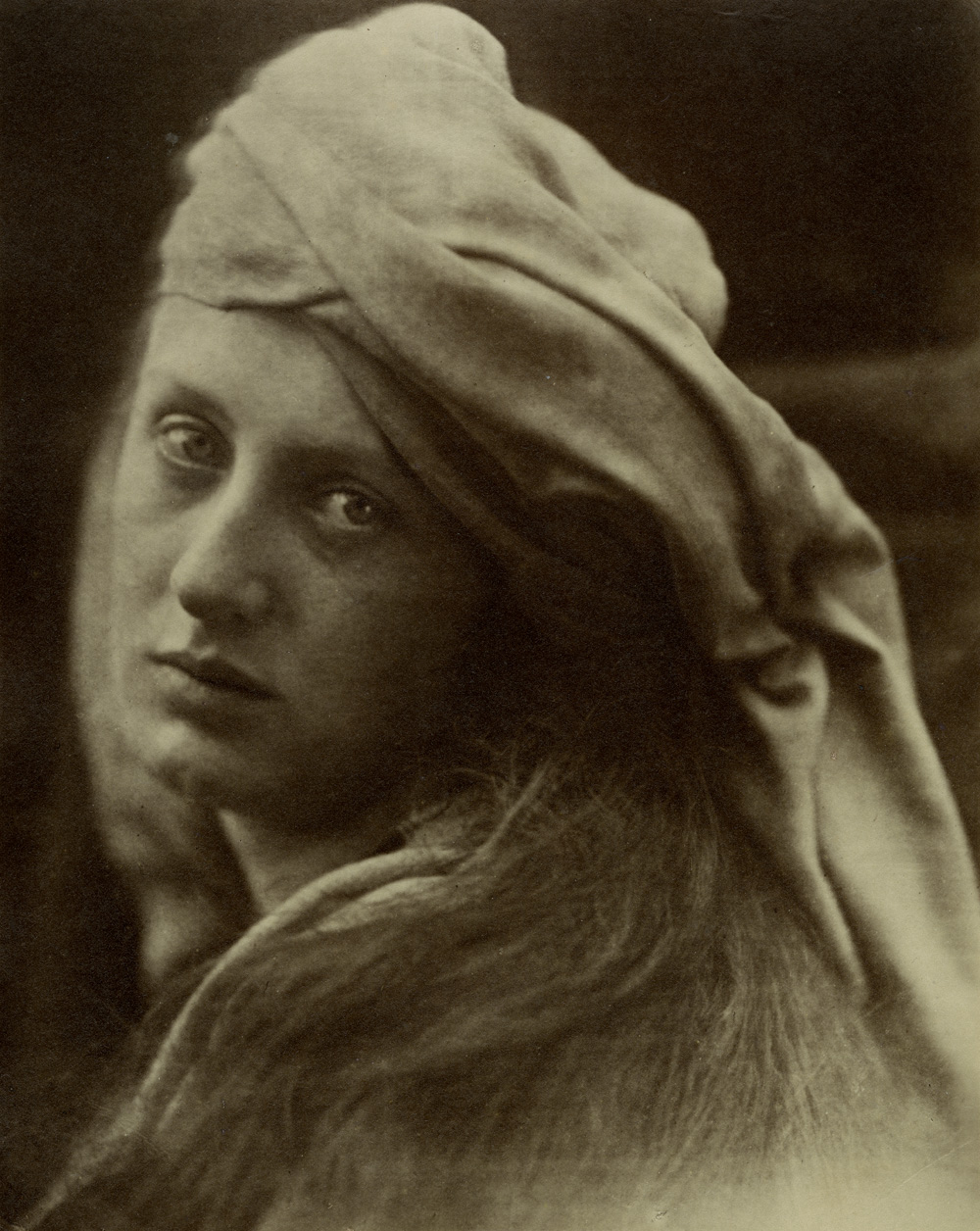 October 16, 2020 - June 6, 2021
Sheridan Gallery, Muscarelle Museum of Art
Looking is a very complex process—nearly as complex as seeing. It requires that we let go of what we know, so we can open ourselves to what we see. Or, as American artist Robert Irwin said, "Seeing is forgetting the name of the thing one sees." Works of art are never merely mimetic representations, but rather entities in their own right. A visual language gives art its power regardless of whether or not we can name the thing we are looking at. Works of art always involve aspects of abstraction. To this extent, the notion of representation is false. What we actually see are merely marks of ink on paper, paint on a support, or the silver in paper.
Using selected works from the Museum's permanent collection and Swem Library's Special Collections Research Center, Looking out, at, in, and back again views the ways in which representation uses abstraction and abstraction uses representation. The exhibition serves as a laboratory for the class Neuroaesthetics: The Artist and the Mind taught by W. Taylor Reveley Interdisciplinary Faculty Fellows Jennifer Stevens of the Department of Psychological Sciences & the Neuroscience Program and Elizabeth Mead of the Department of Art & Art History.
This exhibition is curated by Elizabeth Mead with student contributions by Sunny Ahn, Feyza Ciger, Gwyn Evans, Ashley Green, Carter Helmandollar, Jemela Kanu, Harper Kolenbrander, Maggie McGinley, Sarah Morgan, Leah Moyer, Jillian Ragno, Zoe Rogers, Lindsay Stolting, Francisca Swisher-Gomez, and Margot Szamosszegi.
https://youtu.be/st5riE6s9Pc
Image caption: JULIA MARGARET CAMERON | English, 1815 - 1879 | A Study of The Cenci, 1870 | Albumen print | Gift of Joseph C. French, Jr. | 2017.120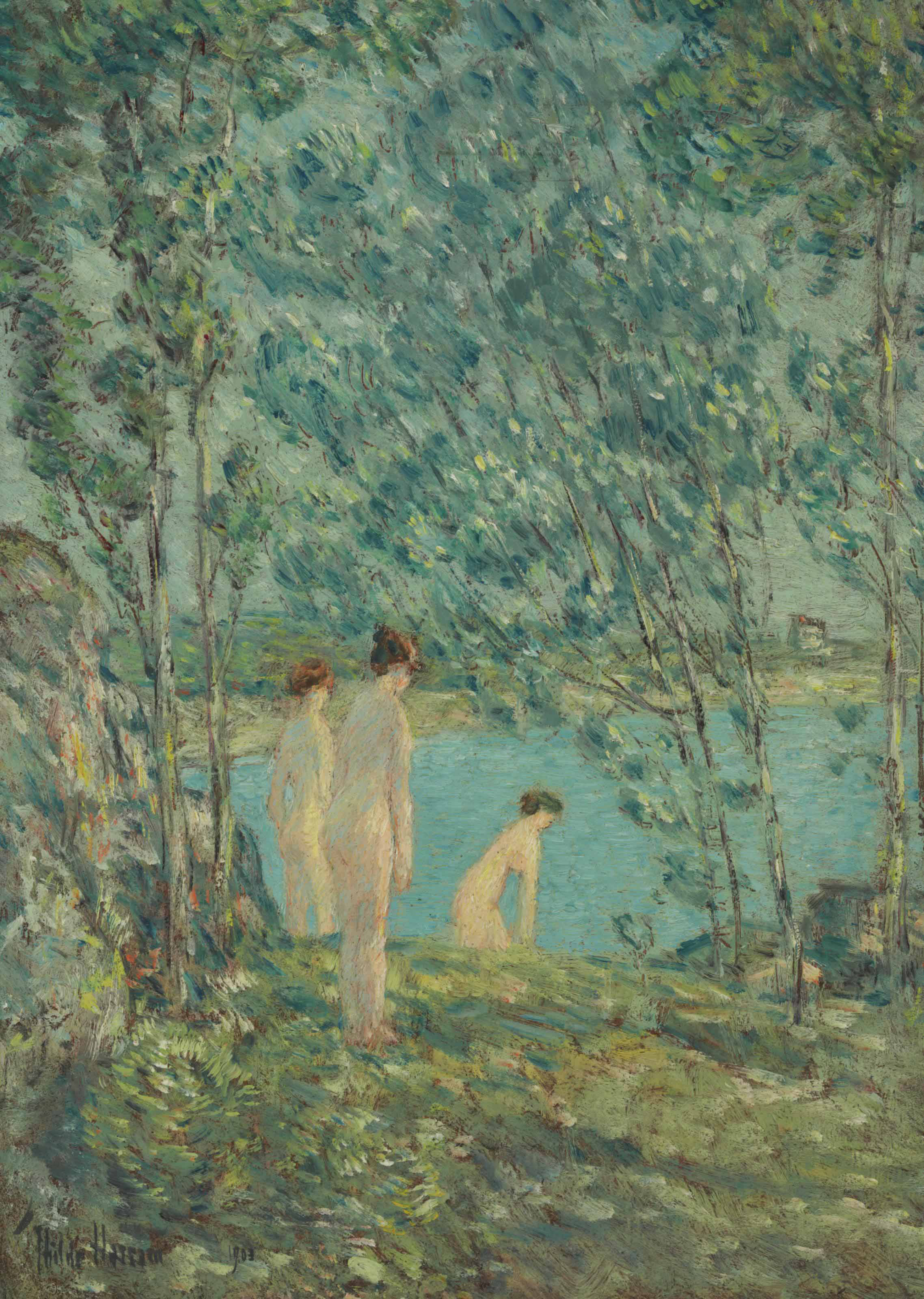 February 8, 2020 - April 4, 2021
Muscarelle Museum of Art, Spigel Gallery
American Vision: A Tribute to Carroll Owens, Jr. was originally scheduled to run from February 8 through April 7, 2020. In light of current conditions the Museum has extended the exhibition through January 10, 2021.
The Muscarelle Museum of Art is a fortunate beneficiary of The Owens Foundation here at William & Mary. The Foundation was created and facilitated by Carroll Owens, Jr., W&M '62 and his wife, Patrisia B. Owens, W&M '62. The Owens Foundation generously provides support to departments on the campus as well as awarding the Monroe scholarship to one undergraduate student per class.
One of the ways that The Owens Foundation has contributed to the Museum and our mission is through several key loans to the collection. In honor of Carroll Owens, Jr. and his service to the Muscarelle and William & Mary, the Museum will be displaying a selection of works from this collection including paintings by Thomas Cole, Robert Henri, Childe Hassam, and Edward Potthast among others.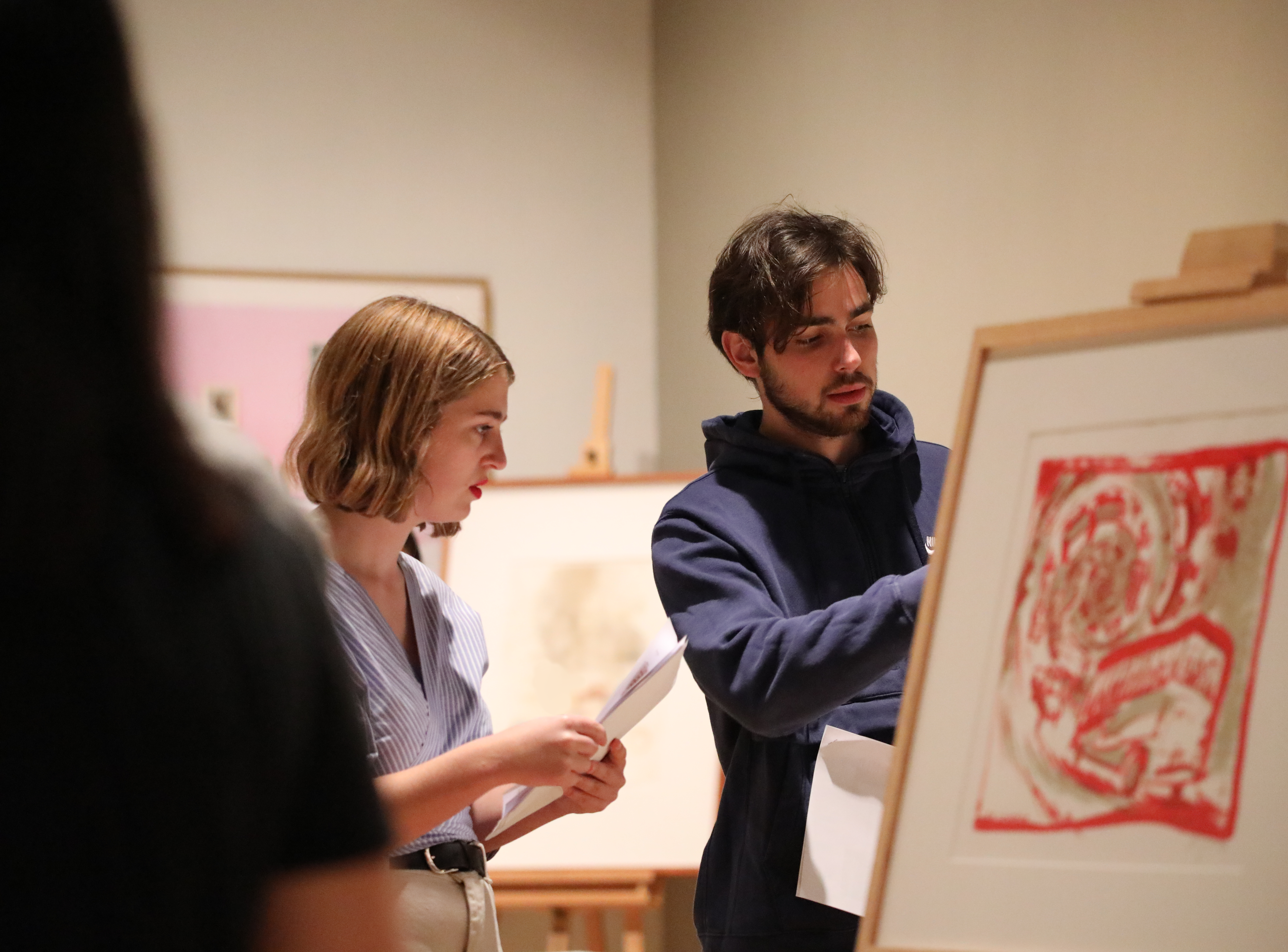 September 23, 2020 - April 11, 2021
Muscarelle Museum of Art, Cheek, Graves & Burns Galleries
Curated by the nine William & Mary students in Professor Xin Conan-Wu's class The Curatorial Project, Scales of Chaos: The Dance of Art & Contemporary Science presents fresh ways of reading art, and of artworks that embody a sensible intuition of complex phenomena. Scales of Chaos: The Dance of Art & Contemporary Science was originally scheduled to open on April 17 in our first floor Sheridan gallery. Professor Conan-Wu and the students in The Curatorial Project quickly adapted after the university's suspension of in-person instruction due to the COVID-19 pandemic. They accomplished all curatorial tasks, recorded videos discussing the featured works and why they were chosen, created an interactive 3-D virtual exhibition, and produced an exhibition catalogue. After the completion of their class the Museum staff and Professor Conan-Wu stayed in close contact hoping to eventually share the exhibition that the students worked so hard on. The Museum is pleased to announce that we mounted a modified version of Scales of Chaos in our second floor galleries.
Additionally, an online exhibition documenting the collaborative process and behind-the-scenes work as well as the student created digital elements of the exhibition will be available on VIRTUAL MUSCARELLE as an online companion. Adriano Marinazzo, Curator of Digital Initiatives at the Muscarelle, says that this project is a key example of how "the Museum's digital platform can serve and elevate the merging of liberal arts and digital humanities."
A number of institutions and individuals at William & Mary made this project possible, including staff at the Muscarelle Museum of Art, Department of Art & Art History, Special Collections Research Center of the Swem Library, and University Communications Web & Design.
---
Next Events
---
---
<!=========list Template=========>
Students will be exposed to tips, and processes for drawing difficult parts of the human body.  The instructor will guide the students step by step to creating successful drawings of the anatomy. Materials List Muscarelle Members, W&M Staff, Faculty, Students: $10 Non-Members: $25
Find out more »
The small Tuscan town of Pienza is often considered the first ideally planned city of the Renaissance. It had been a small agricultural town, known as Corsignano, until its most famous son, Pope Pius II, decided it needed a reboot to properly reflect its status as birthplace of a pope. In this talk, Zaloga will look at the town's idyllic location, crowning a gentle hill in the rolling Val d'Orcia, a landscape that was much beloved of the pope, and the exquisitely designed buildings, exploring what makes them beautiful and how their relationships with each other and with the people of […]
Find out more »
---
Muscarelle News
---
---
May 1, 2021
Laugh! Libate! Lift your paddle for a great cause!
The Kentucky Derby has been rescheduled… so, since they are moving, we are too!
Based on Governor Northam's most recent announcement of Phase 3 guidelines for the State of Virginia, large gatherings are capped at 250 attendees for the foreseeable future.  With this rule in place, combined with social distancing and mask guidelines, we are postponing our 10th Anniversary Wine & Run for the Roses auction to Saturday, June 5, 2021, at The Williamsburg Lodge. All sponsorships, tables and tickets will be transferred over to next year.  The safety and well being of our guests is of utmost importance to us, so we hope you will look forward to our anniversary celebration next Spring.
If you had room reservations at The Williamsburg Lodge under our room block,  your reservations have been cancelled. We will share a new link and contact information for May reservations.
Visit mmawineauction.com for more information and to purchase tickets!
Tickets: $200 | Auction Tickets will be $250 after May 1, 2021. 
Sponsored by

April 28, 2021
The Gallery Players is a conductor-less chamber orchestra comprised of eleven William & Mary string players. Enjoy a virtual concert in collaboration with the Muscarelle Museum of Art. The music of Vivaldi, Dvorak, and Adolphus Hailstork will be featured on this program.
April 22, 2021
In 2004, Michael Arad won the design competition for the World Trade Center memorial. Arad, a young Israeli-American architect, studied at the Georgia Institute of Technology's College of Architecture and lived in New York when the Towers fell. His design, entitled Reflecting Absence, was selected out of over 5,000 entries and is a powerful example of commemorative and healing architecture. In this talk, Arad will give insights into his process and the healing nature of memorials.
Muscarelle Members, W&M Staff, Faculty, Students, Alumni: Free
Non-Members: $10