---
Location
Hours
603 Jamestown Rd
Williamsburg, VA
23185
* CLOSED UNTIL FURTHER NOTICE *
Hours
Monday | Closed
Tuesday – Friday | 10 AM – 5 PM
Saturday – Sunday | 12 – 4 PM
* Member Hours
Thursday | 5 – 7 PM
---
---
Exhibitions On Now
---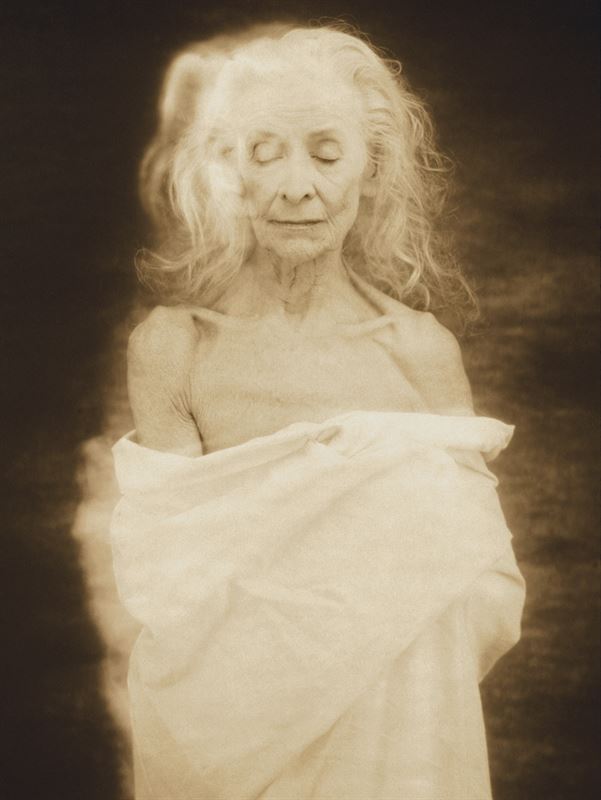 February 8, 2020 - August 16, 2020
Muscarelle Museum of Art, Sheridan Gallery
In Focus was originally scheduled to run from February 8 through April 7, 2020. In light of current conditions the Museum has extended the exhibition through August 16, 2020. The reopening date will be announced when we are able.
The Museum strives to build the collection in meaningful and strategic ways, including a commitment to inclusivity and representation. It became apparent during a survey of the greater collection that photography remains an under-represented media in the Museum's overall holdings.  With this knowledge and the 2015 launch of the photography program at William & Mary, the Muscarelle is pleased to announce we have seen growth in this area due to generous donations and gifts from alumni and individuals coupled with an active collecting initiative by the Museum.
To highlight these new acquisitions in photography, the Muscarelle Museum of Art presents a new exhibition entitled In Focus, on view through April 7, 2020.  Photographs in this exhibition display a diversity of process and subject matter.  Artists represented include John "Bear" Allison, Markus Brunetti, Julia Margaret Cameron, Kristin Capp, Edward Curtis, Roy DeCarava, Donna Ferrato, Jon Gilbert Fox, Sally Gall, Ralph Gibson, Thurston Hopkins, David Levinthal, Fred J. Maroon, Duane Michals, Ruth Orkin, Vesna Pavlović, Frank Rinehart, Cara Romero, Charles Sheeler, Julius Shulman, Ezra Stoller, Joyce Tenneson, Carleton Watkins, and William Wegman.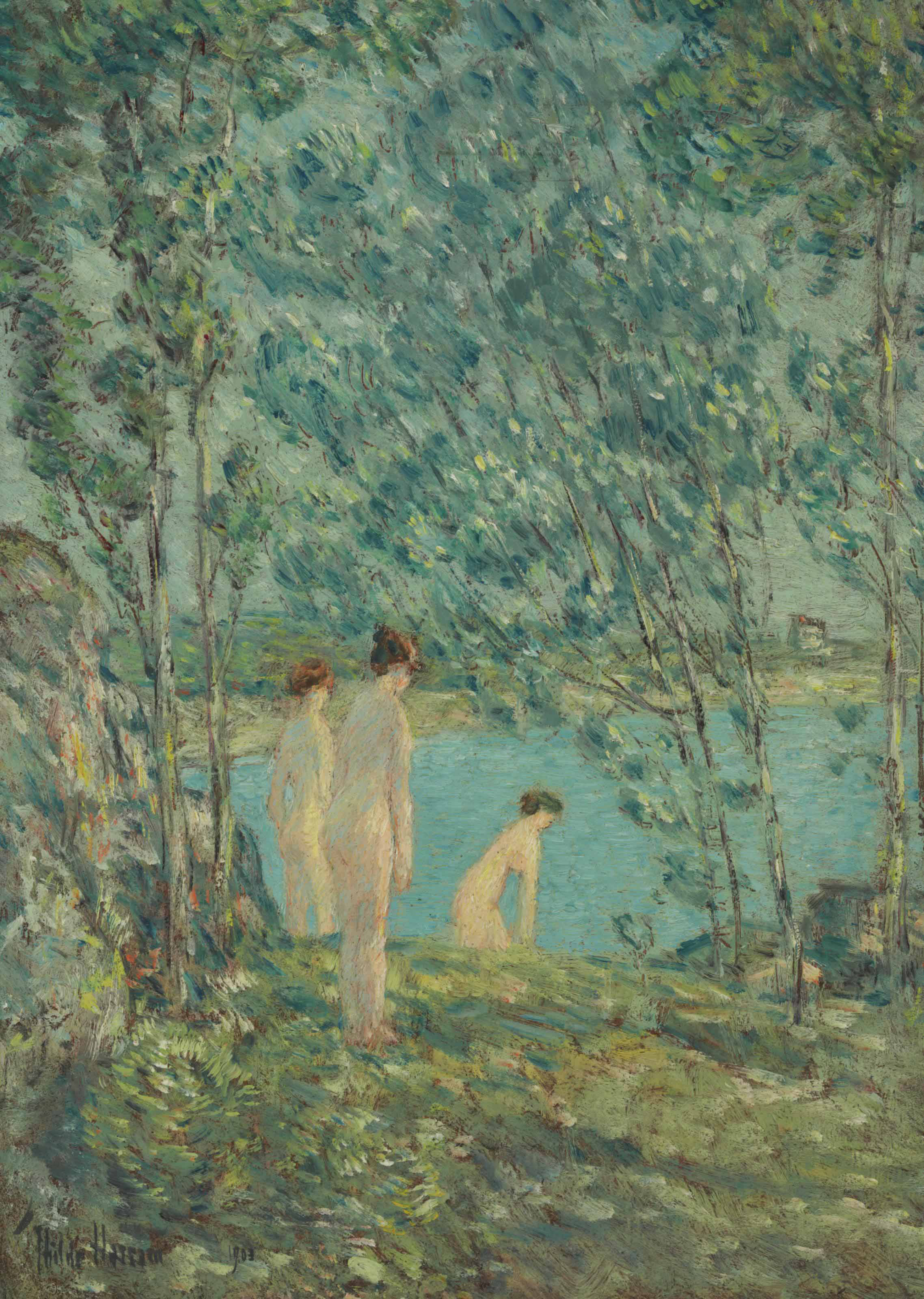 February 8, 2020 - October 18, 2020
Muscarelle Museum of Art, Spigel Gallery
American Vision: A Tribute to Carroll Owens, Jr. was originally scheduled to run from February 8 through April 7, 2020. In light of current conditions the Museum has extended the exhibition through October 18, 2020. The reopening date will be announced when we are able.
The Muscarelle Museum of Art is a fortunate beneficiary of The Owens Foundation here at William & Mary. The Foundation was created and facilitated by Carroll Owens, Jr., W&M '62 and his wife, Patrisia B. Owens, W&M '62. The Owens Foundation generously provides support to departments on the campus as well as awarding the Monroe scholarship to one undergraduate student per class.
One of the ways that The Owens Foundation has contributed to the Museum and our mission is through several key loans to the collection. In honor of Carroll Owens, Jr. and his service to the Muscarelle and William & Mary, the Museum will be displaying a selection of works from this collection including paintings by Thomas Cole, Robert Henri, Childe Hassam, and Edward Potthast among others.
---
Next Events
---
---
<!=========list Template=========>
Laugh! Libate! Lift your paddle for a great cause! The Kentucky Derby has been rescheduled… so, since they are moving, we are too! Based on Governor Northam's most recent announcement of Phase 3 guidelines for the State of Virginia, large gatherings are capped at 250 attendees for the foreseeable future.  With this rule in place, combined with social distancing and mask guidelines, we are postponing our 10th Anniversary Wine & Run for the Roses auction to Saturday, May 1, 2021, at The Williamsburg Lodge. All sponsorships, tables and tickets will be transferred over to next year.  The safety and well being of […]
Find out more »
Join the Muscarelle Museum of Art Foundation for our rescheduled special multi-course menu by Chef Hans Schadler paired with wines on Thursday, February 4, 2021 at Waypoint Seafood & Grill! Tickets: $225 Visit mmawineauction.com for more information and to purchase tickets! Special thanks to Joe Montgomery and The Optimal Service Group of Wells Fargo Advisors for sponsoring this special evening.
Find out more »
---
Muscarelle News
---
---
June 23, 2020
This year, William & Mary will be celebrating its seventh annual giving day — One Tribe One Day (OTOD). June 23, 2020, is a chance to show how much the university means to us and the impact it has had on our lives. Thank you for your support so that we can continue to create programming and exhibitions for years to come!
May 21, 2020
Join us for a virtual installment of our Book Club! Over the course of this series we will be reading books that are related to works of art and artists represented in the Museum's permanent collection. In honor of several recent acquisitions of works by Edward Curtis, we have selected Short Nights of the Shadow Catcher: The Epic Life and Immortal Photographs of Edward Curtis by Timothy Egan.
Edward Curtis was charismatic, handsome, a passionate mountaineer, and a famous portrait photographer, the Annie Leibovitz of his time. He moved in rarefied circles, a friend to presidents, vaudeville stars, leading thinkers. But when he was thirty-two years old, in 1900, he gave it all up to pursue his Great Idea: to capture on film the continent's original inhabitants before the old ways disappeared.
Curtis spent the next three decades documenting the stories and rituals of more than eighty North American tribes. It took tremendous perseverance — ten years alone to persuade the Hopi to allow him to observe their Snake Dance ceremony. And the undertaking changed him profoundly, from detached observer to outraged advocate. Curtis would amass more than 40,000 photographs and 10,000 audio recordings, and he is credited with making the first narrative documentary film. In the process, the charming rogue with the grade school education created the most definitive archive of the American Indian.
This installment will be moderated by David Brashear, Interim Director, and Danielle Moretti-Langholtz, Curator of Native American Art. We will be using Zoom to conduct the virtual book club. A link will be sent to the email that you used to sign up the day of the event. Please send a message to museum@wm.edu if you have any questions.