AMERICAN VISION
A Tribute to Carroll Owens, Jr.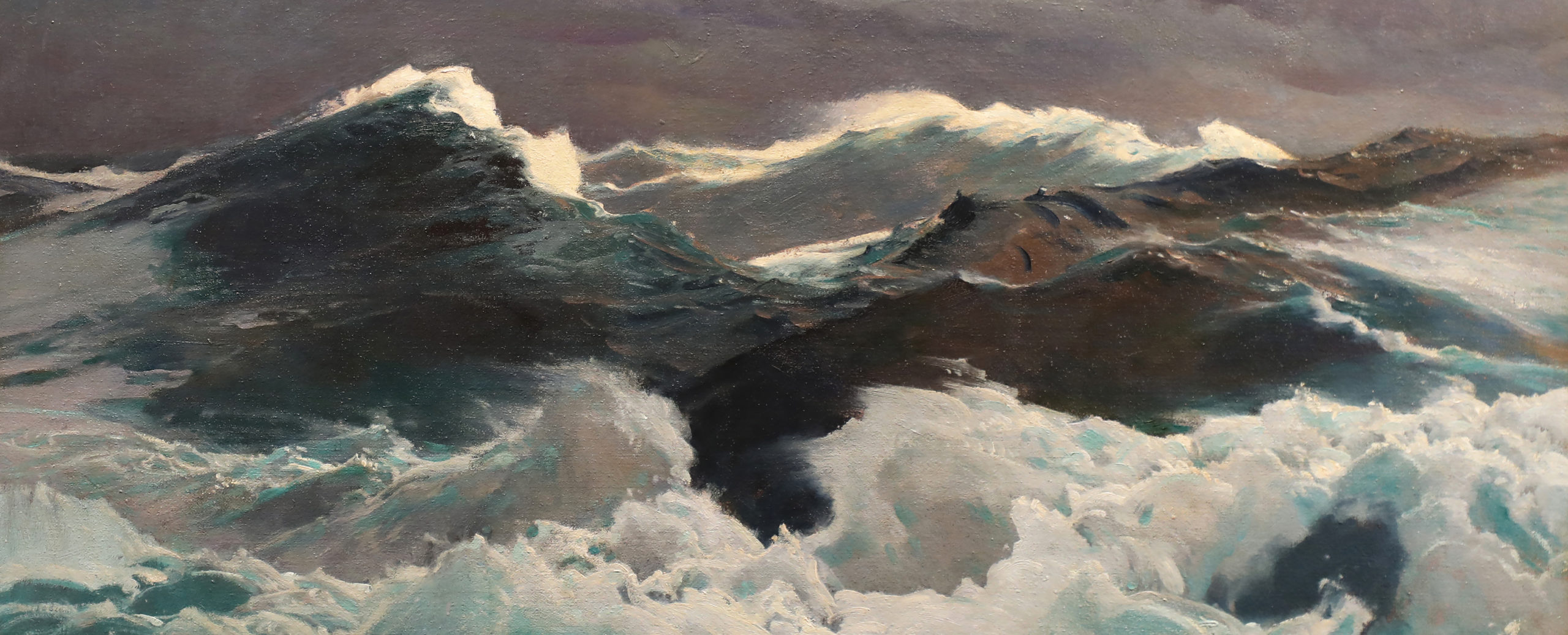 In this exhibition of American paintings, the Muscarelle Museum of Art honors a longtime supporter and friend, Carroll Owens, Jr., who passed away in Alexandria on October 12, 2019.  Carroll was a 1962 graduate of William & Mary, where he was a member of both the football and tennis teams.  Following his time in Williamsburg, he served as a Lieutenant in the U.S. Army, and enjoyed a long and successful career in the securities business.
Carroll was devoted to his alma mater.  Over the years, his energy and generosity touched many different parts of the University.  He created The Owens Foundation, which has supported a broad range of activities and programs at William & Mary and annually awards the Monroe Scholarship to an undergraduate student for outstanding civic leadership.  A lifelong waterman, he was dedicated to the Virginia Institute of Marine Science at William & Mary, where he established a graduate fellowship through The Owens Foundation.  In addition to a broad range of appointments, Carroll served on the boards of both the William & Mary Foundation and the VIMS Foundation.
Carroll was an important force in preserving, protecting, and enhancing the University's historic campus.  He helped to raise funds for the restoration of the Wren Building, supported the preservation of the historic statue of Lord Botetourt, commissioned a replica Lord Botetourt statue, and provided resources to create the James Monroe statue in front of Tucker Hall.
Encouraged by his wife's devotion to art, Carroll became a partner with Patty in support of the Muscarelle Museum of Art.  Dedicated supporters of the Museum for many decades, their generosity has been transformational.  In the early 2000s, they issued a challenge grant and together led a fundraising surge that topped $1 million and helped the Museum thrive.  In the years that followed, Carroll and Patty helped to found and endow the initial Wine & Run for the Roses fundraiser, and have been dedicated to the success of that event ever since.  More recently, Carroll and Patty made a commitment of $1 million to the capital campaign for the new museum project to fund a gallery for American Art.
Through The Owens Foundation, Carroll and Patty collected important works of American art, which are on loan to the Museum.  Their vision in this quest is on full display in this memorial exhibition.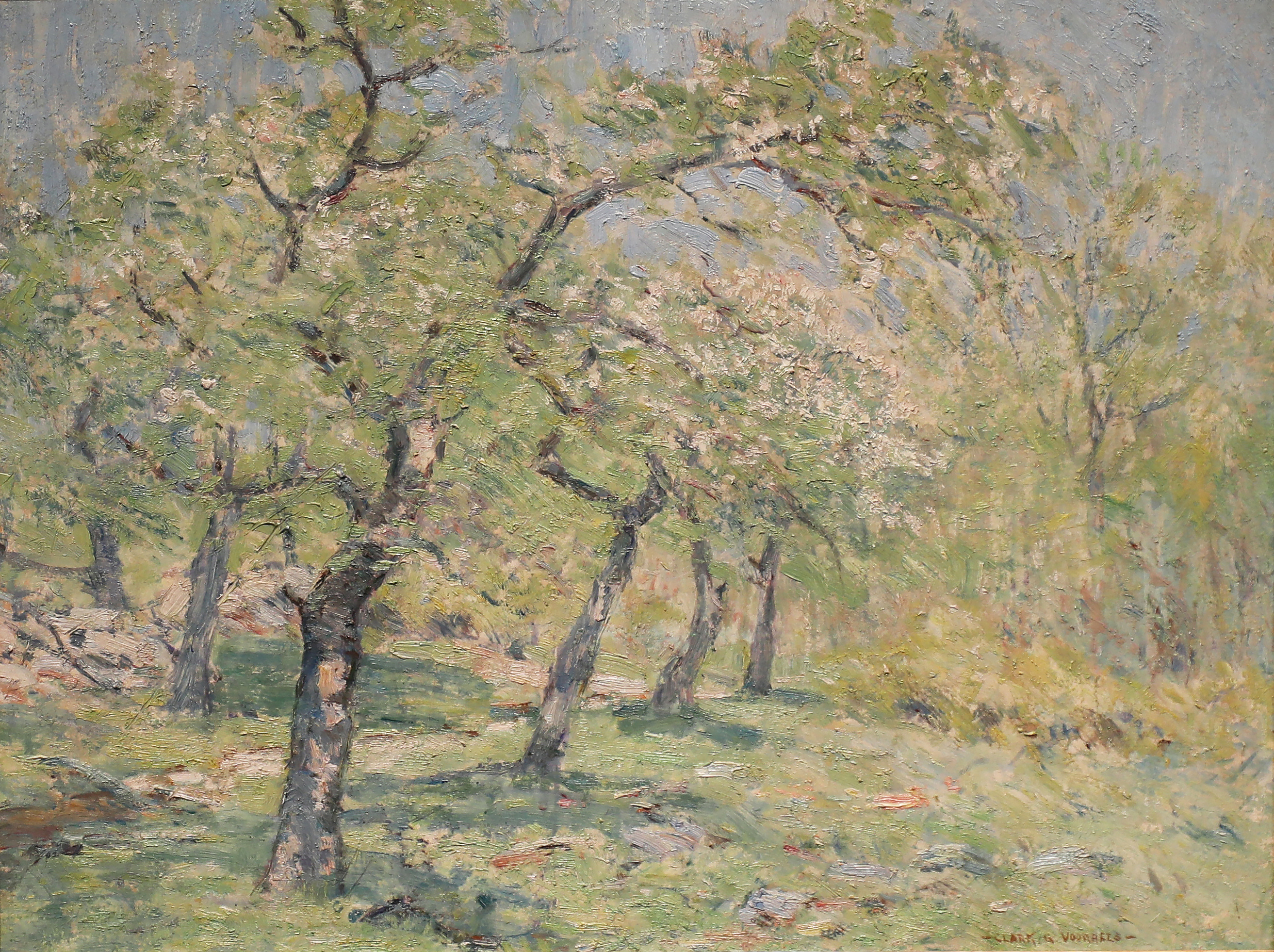 CLARK GREENWOOD VOORHEES, Apple Blossoms, n.d.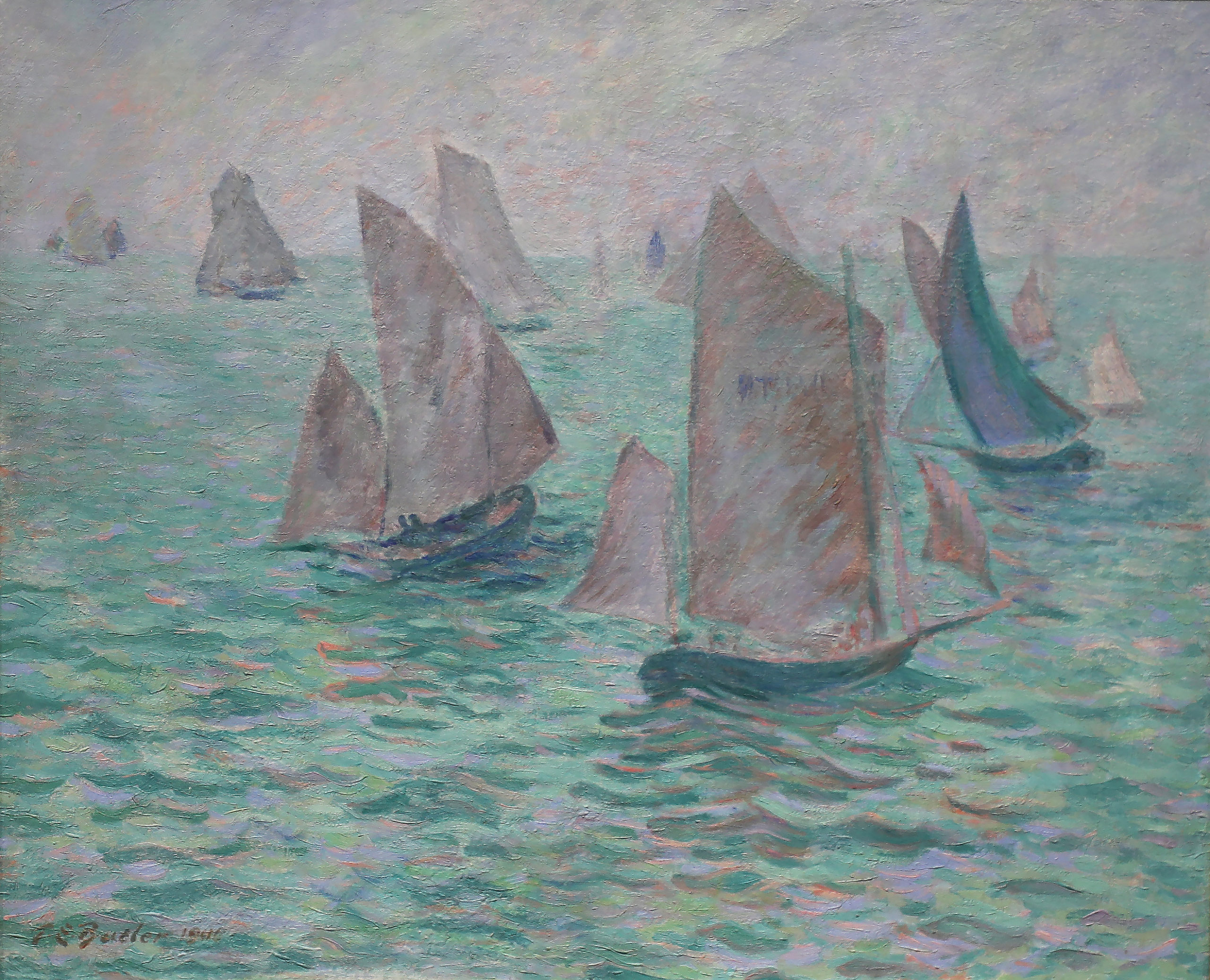 THEODORE EARL BUTLER, Les Régates, 1906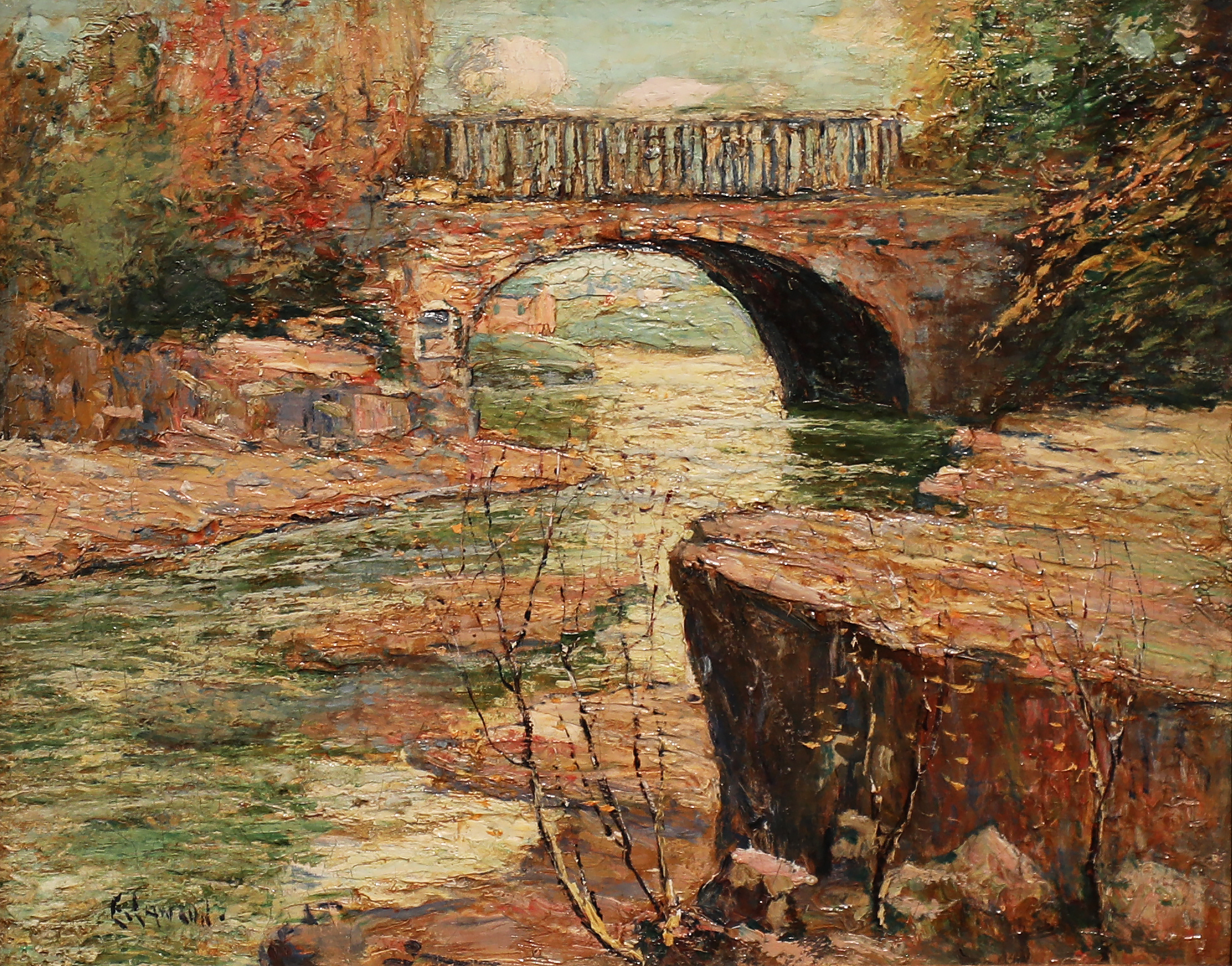 ERNEST LAWSON, Aqueduct at Little Falls, New Jersey, circa 1906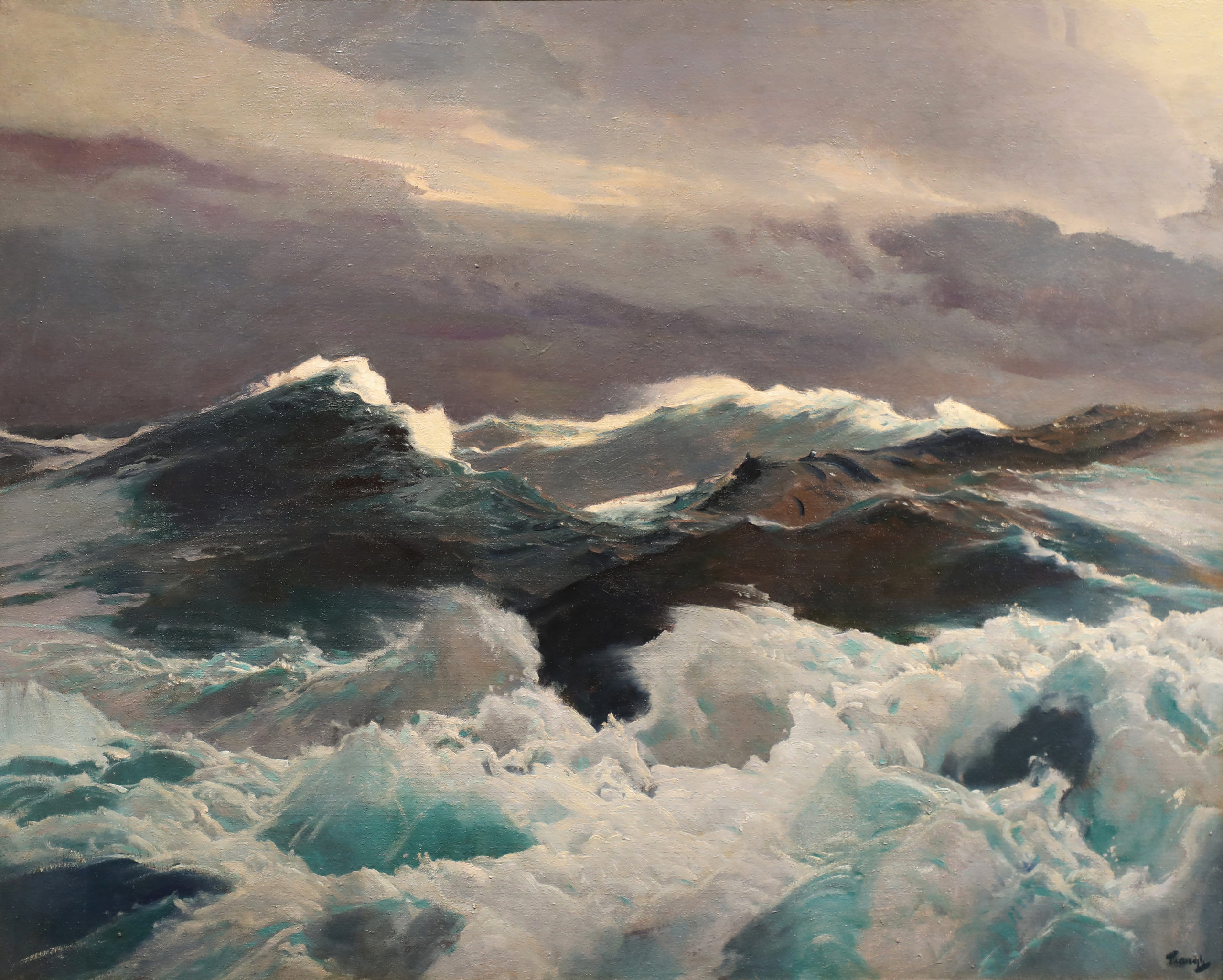 FREDERICK JUDD WAUGH, Storm, 1930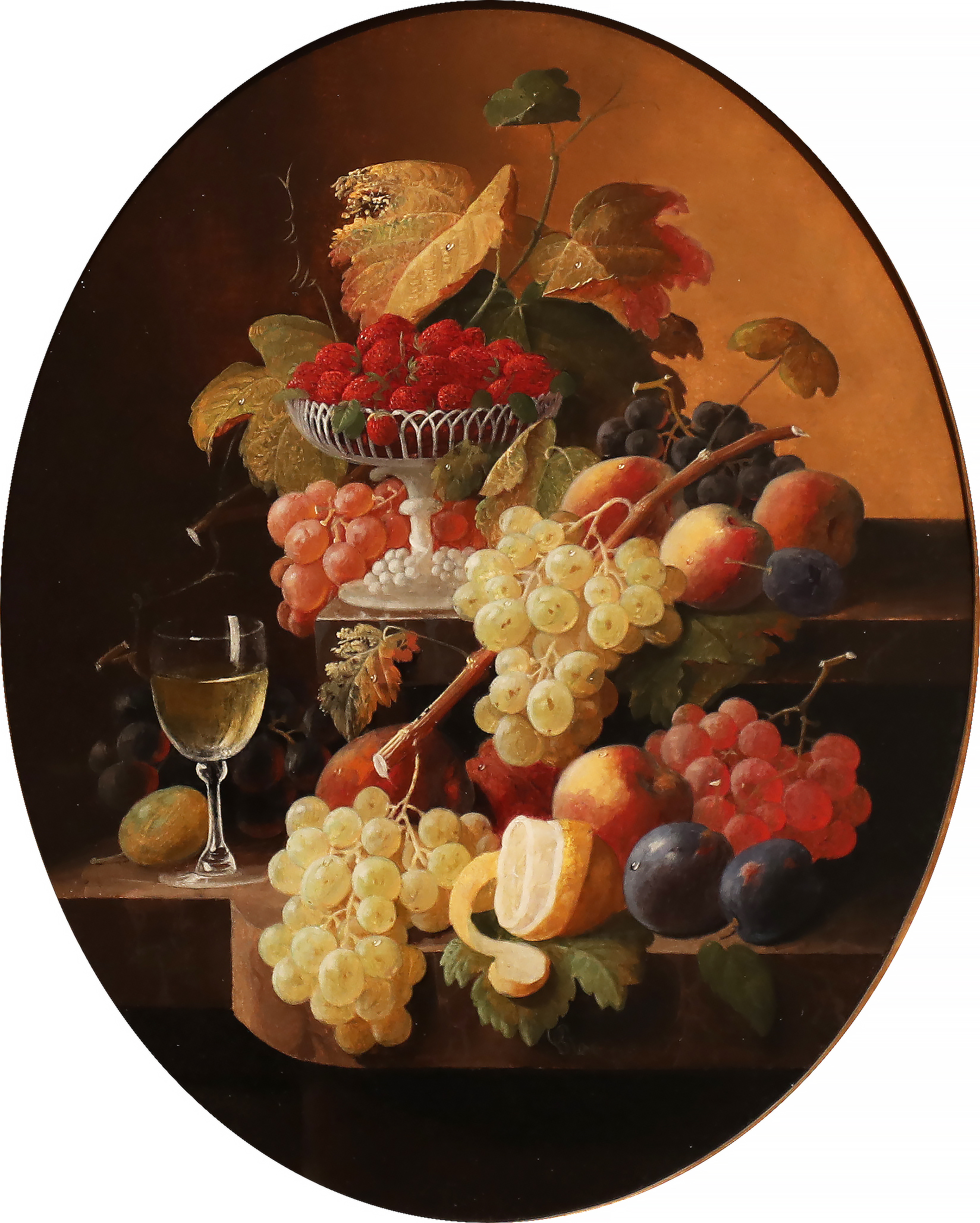 SEVERIN ROESEN, Two Tiers of Fruit with a Compote of Strawberries, n.d.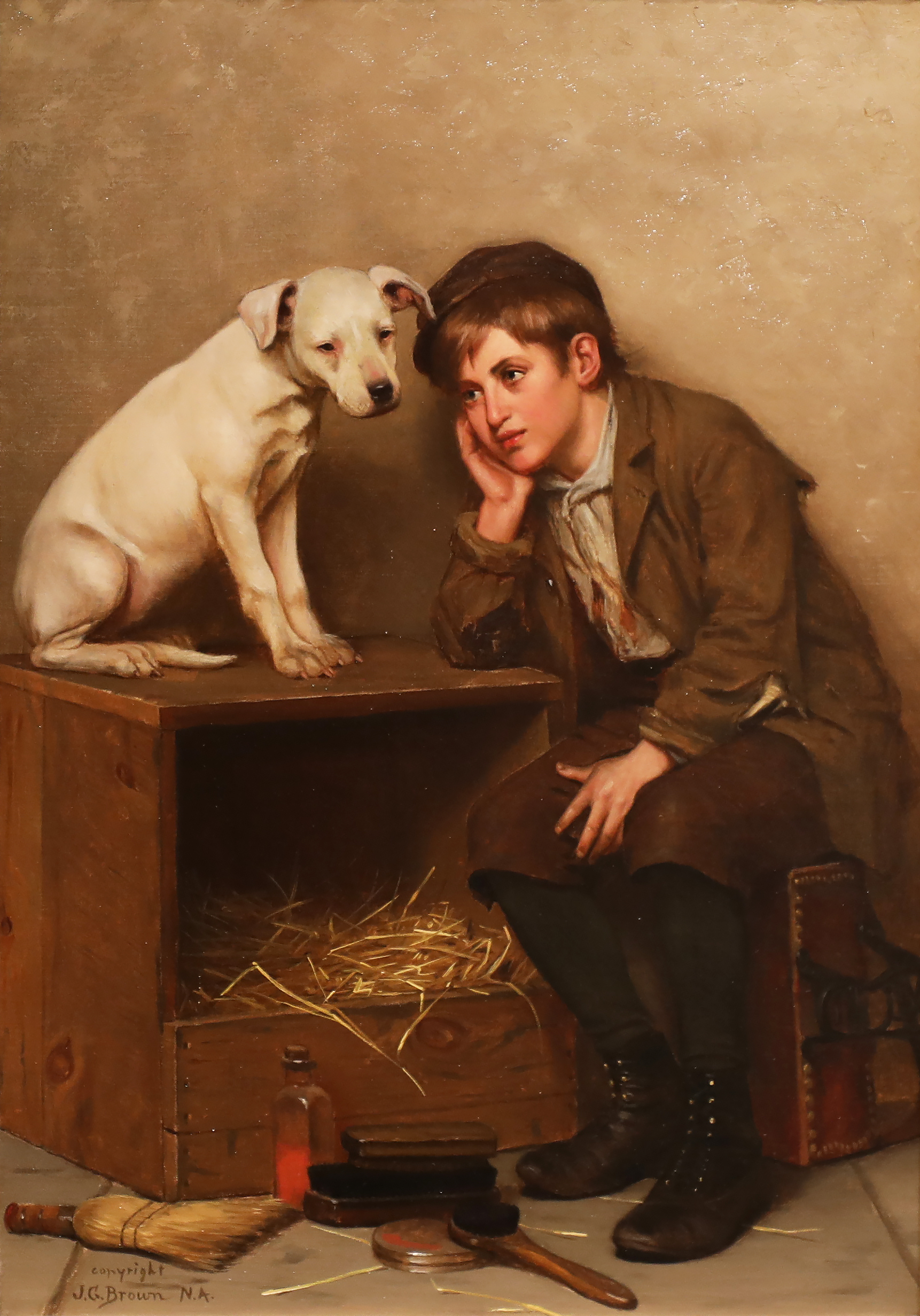 JOHN GEORGE BROWN, Sympathy, n.d.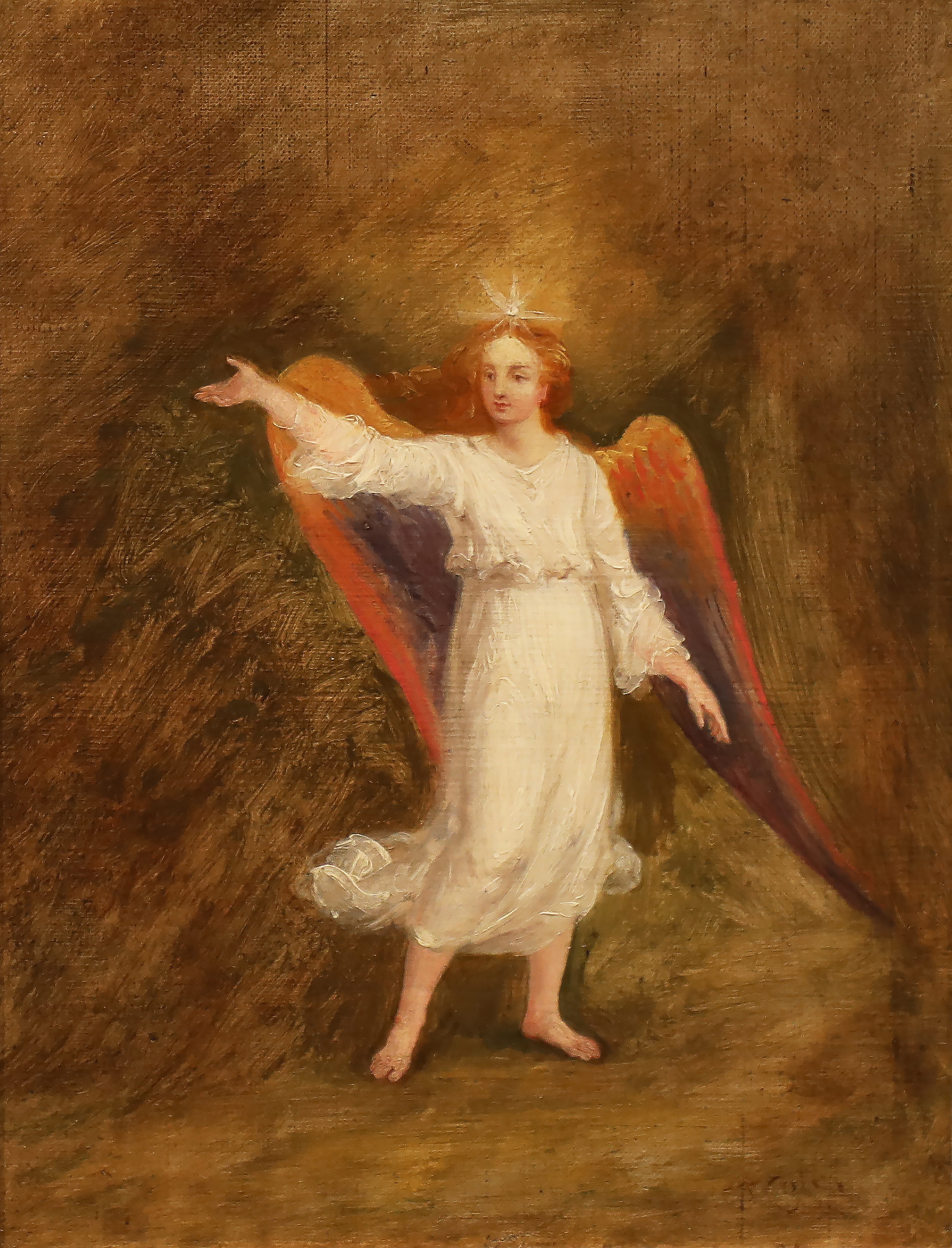 THOMAS COLE, Study for the Voyage of Life, circa 1840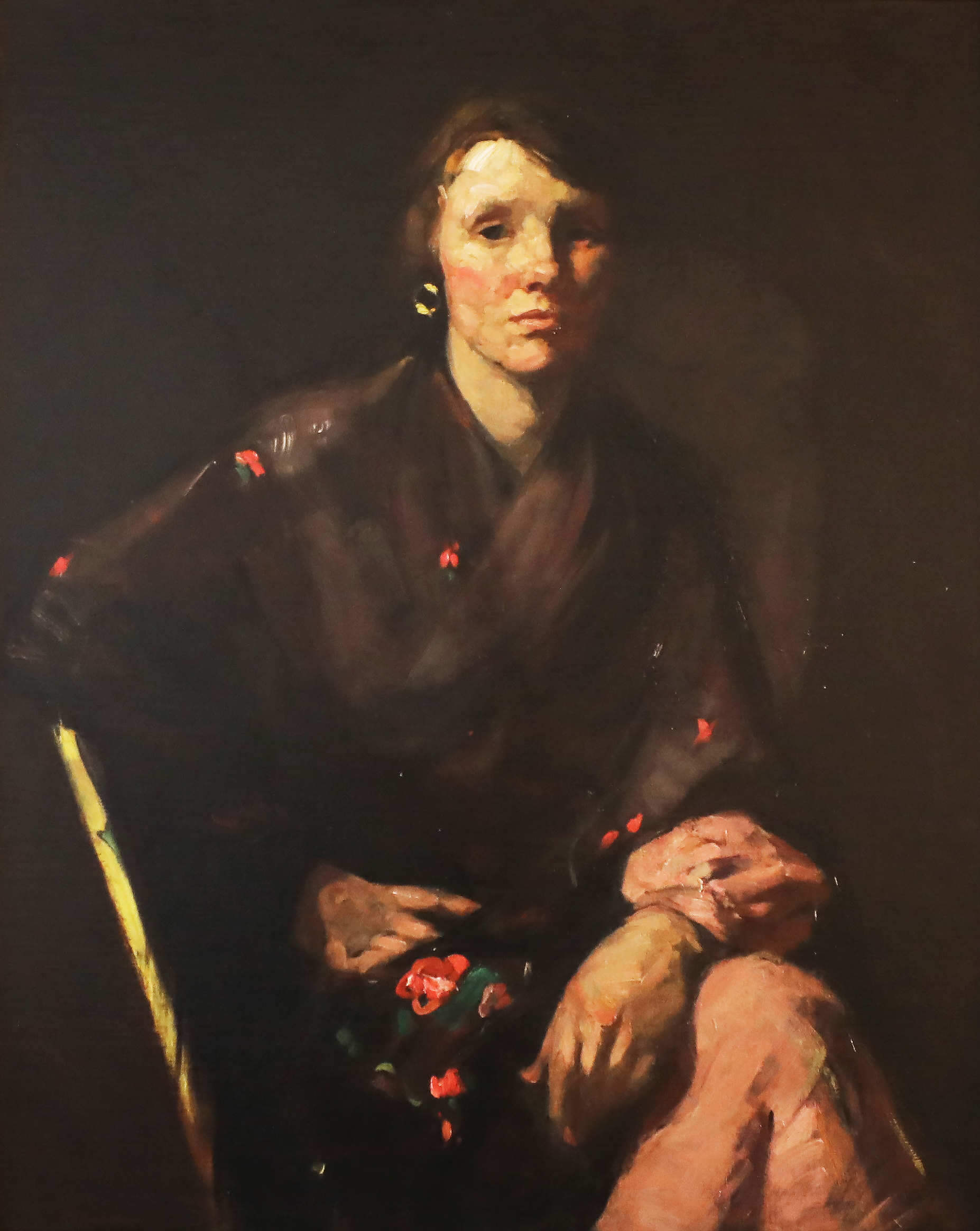 ROBERT HENRI, Portrait of Mrs. Haseltine, 1914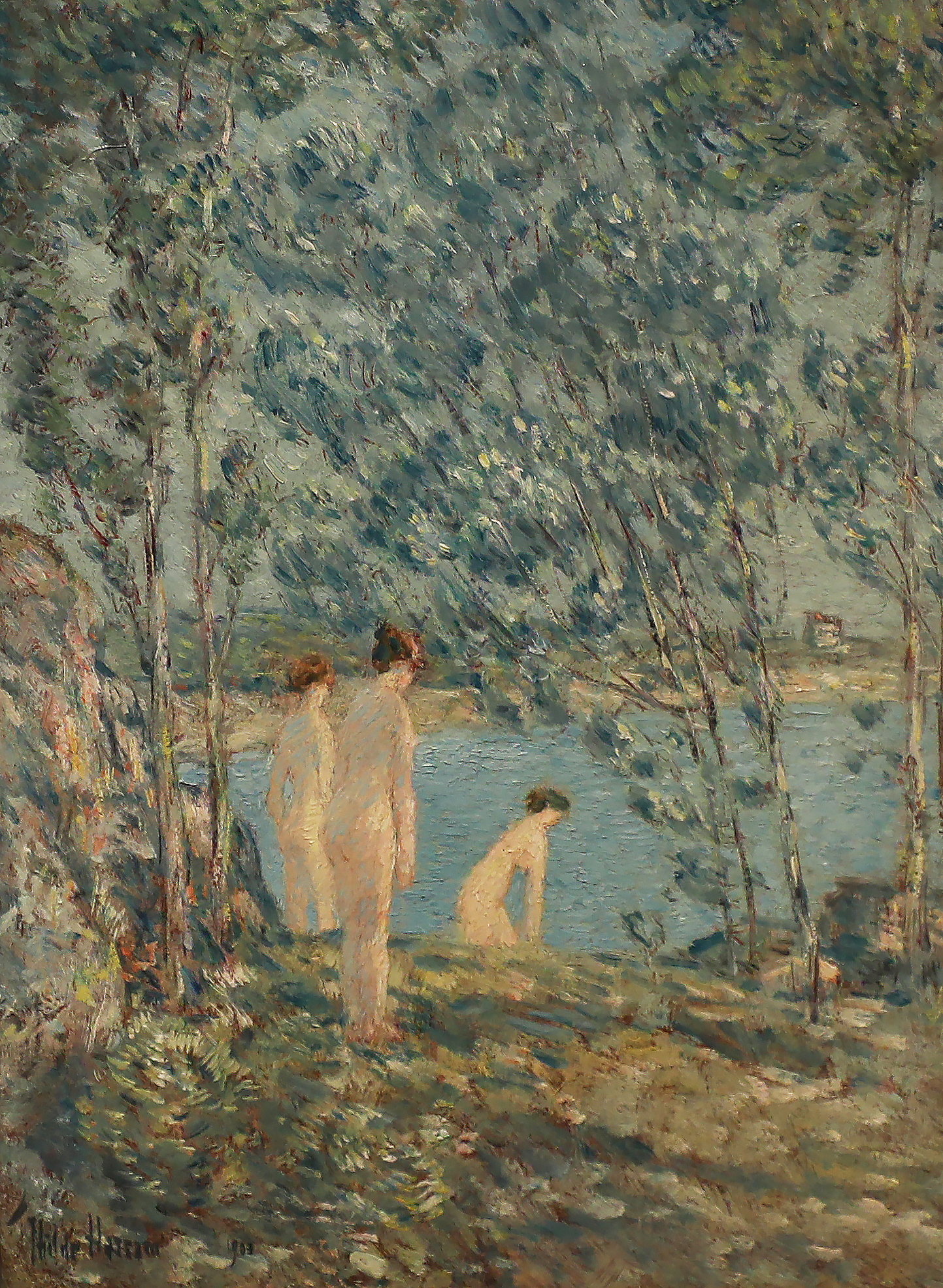 FREDERICK CHILDE HASSAM, The Bathers, 1903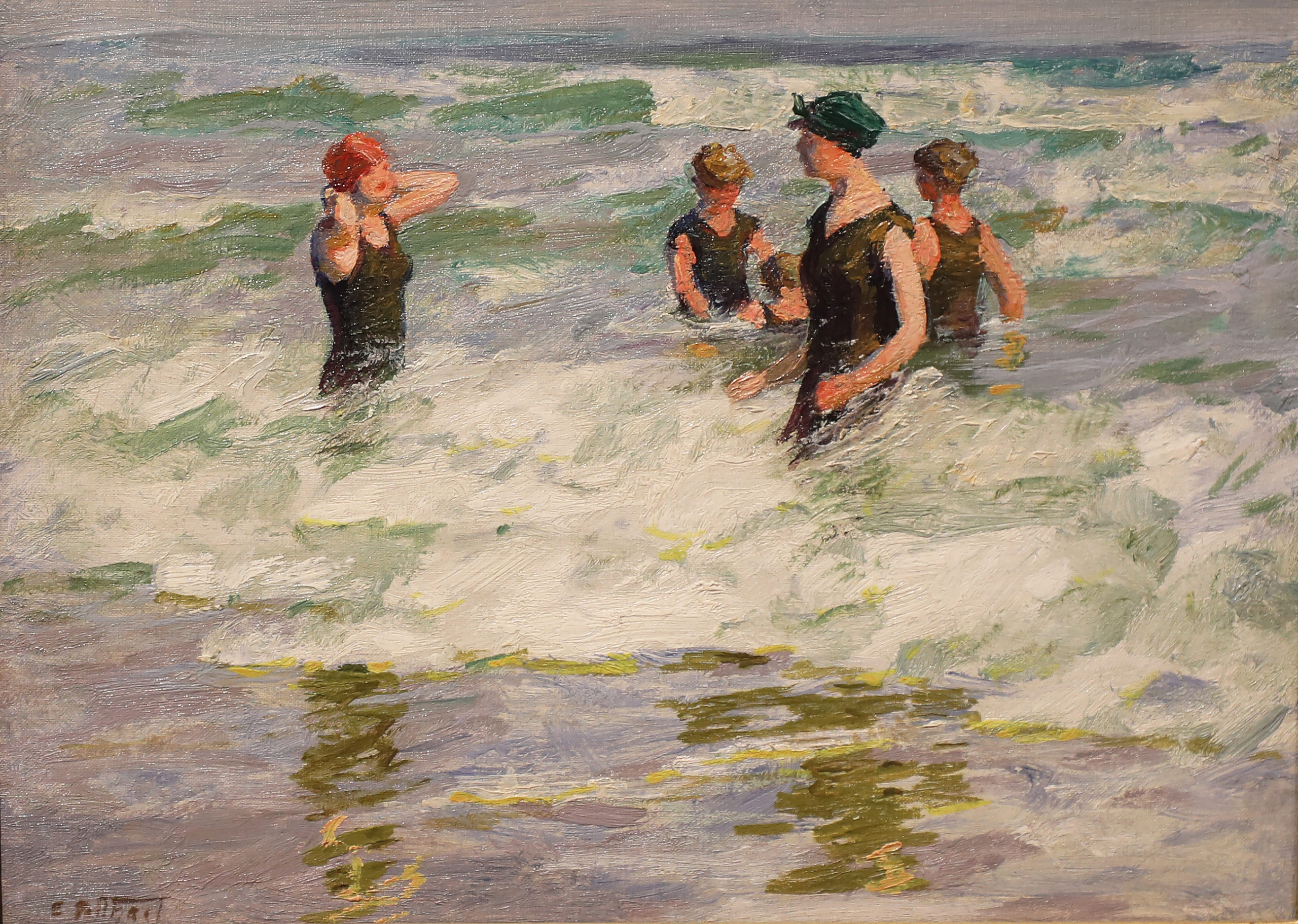 EDWARD HENRY POTTHAST, Bathers in the Surf (Coney Island, New York), 1910–1927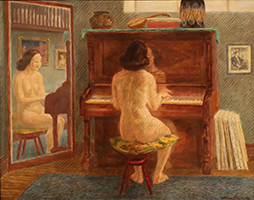 JOHN SLOAN, Piano Trio, 1946    © 2020 Artists Rights Society (ARS), New York
Installation Views
Additional Works from The Owens Foundation Collection
Other important American paintings in the collection of the Owens Foundation and on loan to the Museum, but not part of this exhibition, include the following works by Alfred Thompson Bricher, John Frederick Kensett, and Thomas Sully.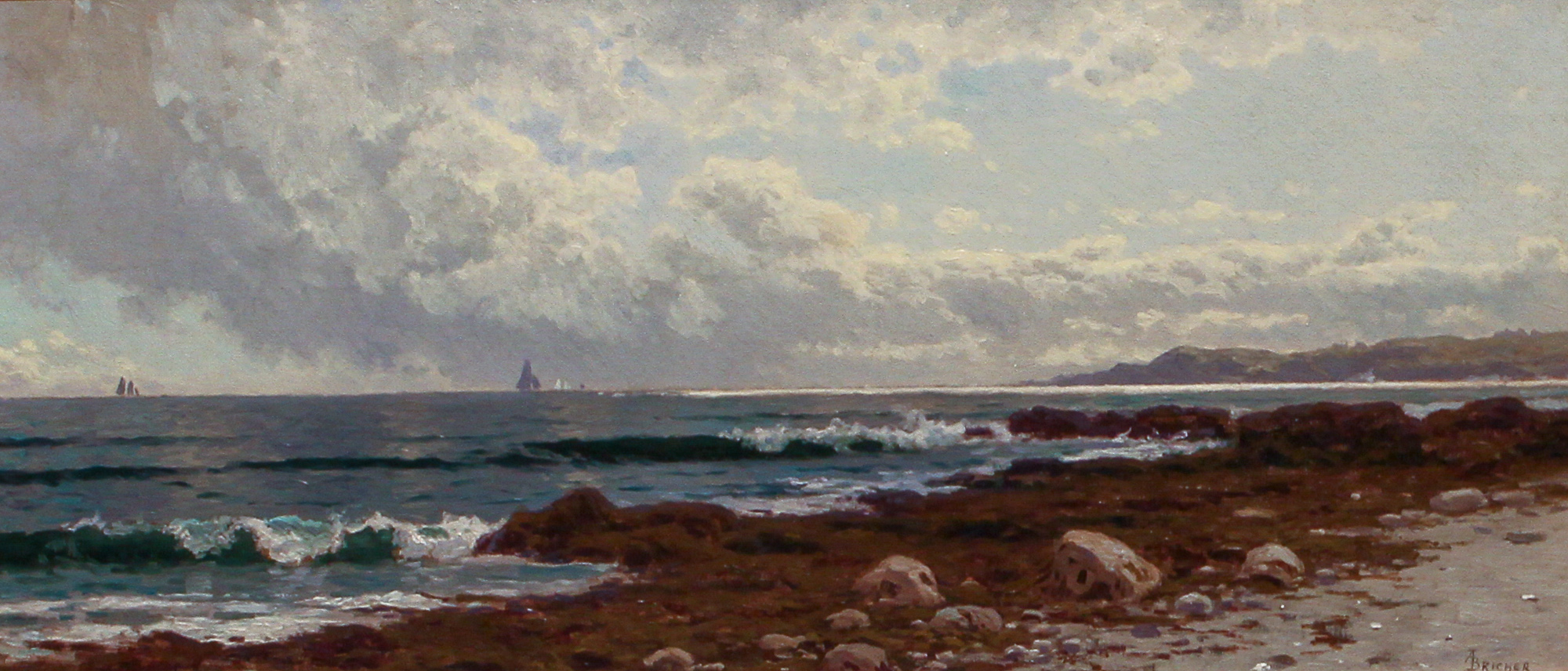 ALFRED THOMPSON BRICHER, Along the Coast, circa 1890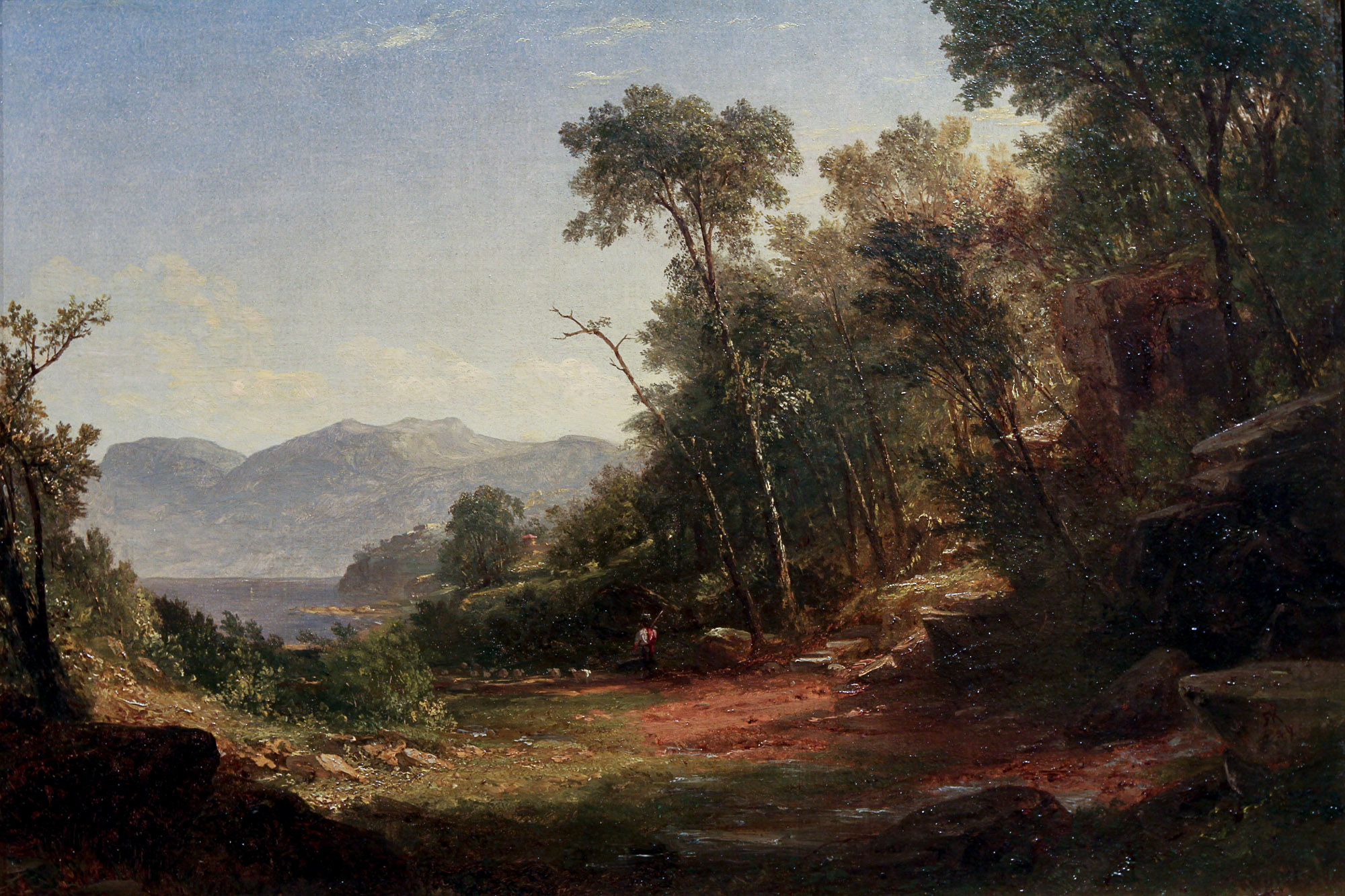 JOHN FREDERICK KENSETT, Afternoon in the Adirondacks, 1849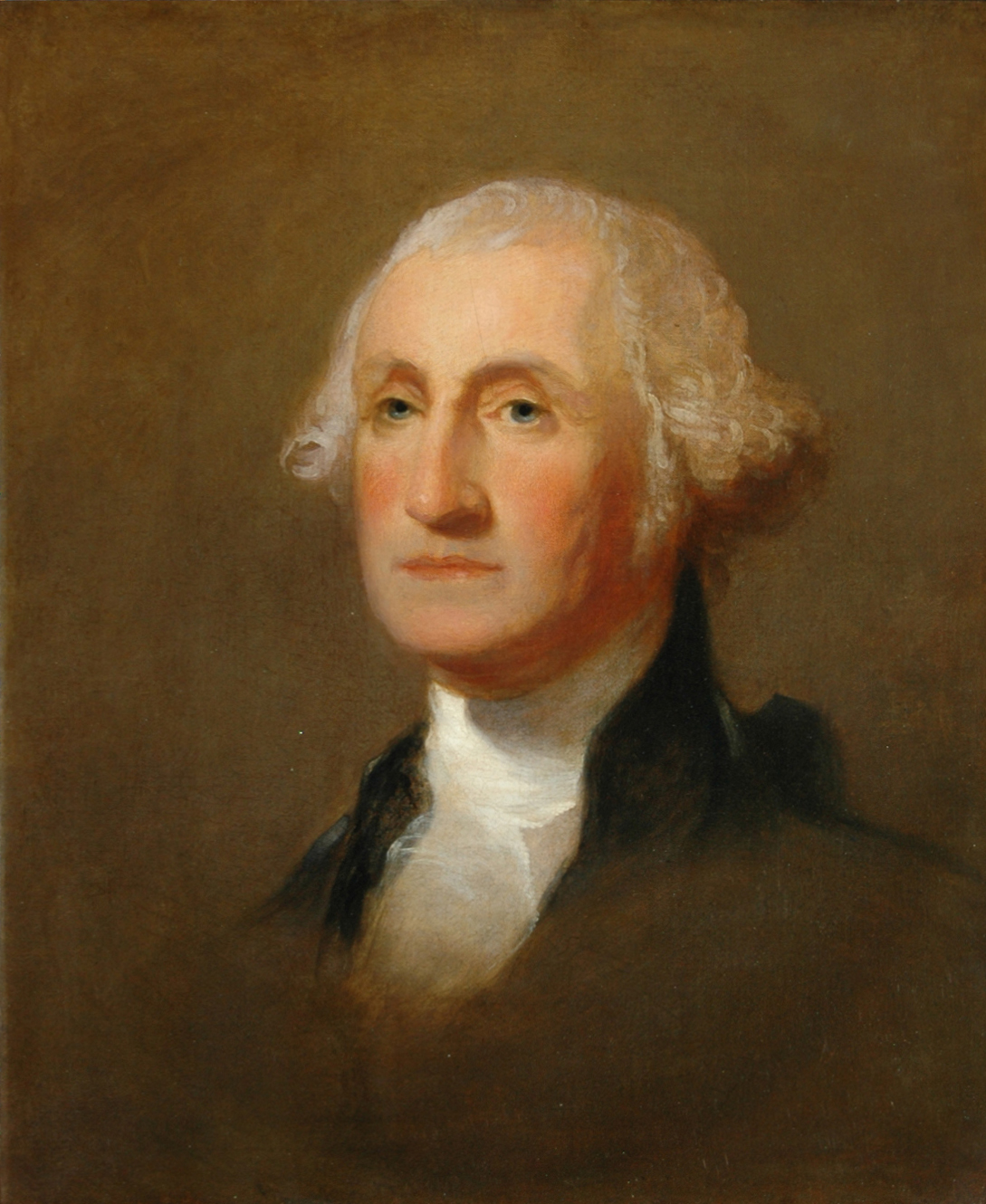 THOMAS SULLY, George Washington, n.d.
---
Photos by Adriano Marinazzo
(except those of the paintings of Alfred Thompson Bricher, John Frederick Kensett, and Thomas Sully)