The Muscarelle Museum of Art 2022 Chalk Art Competition
Registration closed on September 5, 2022.
Participants registered as a Youth, Emerging Artist, or an Advanced Artist.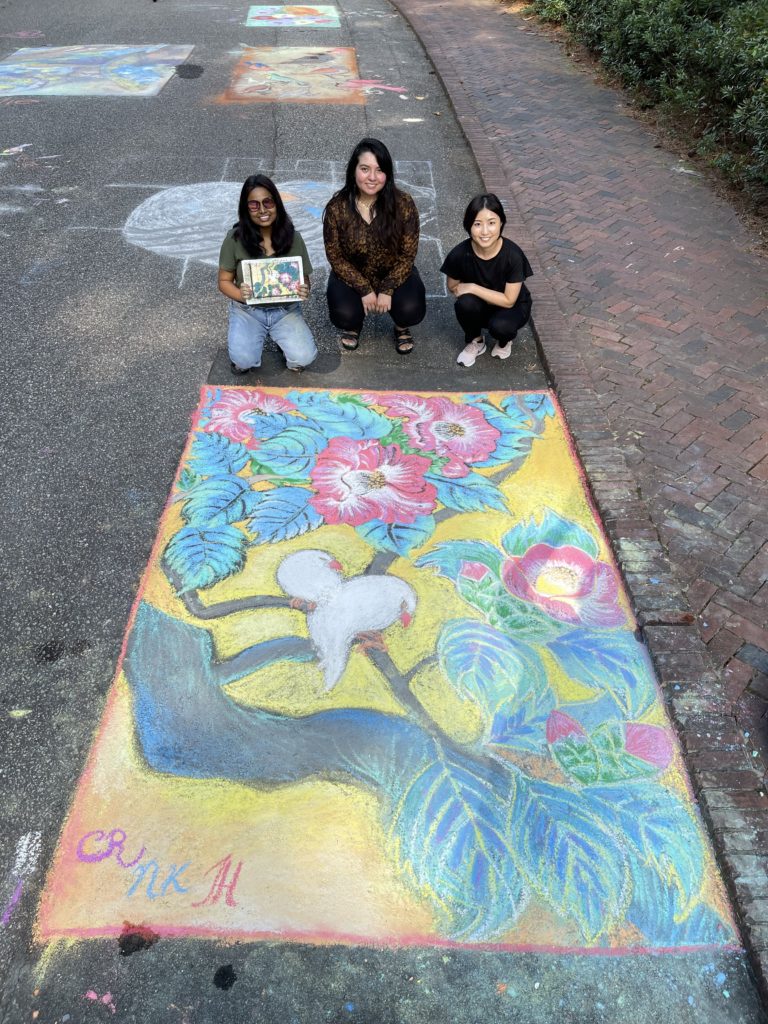 Youth (13 and below)
1st prize: $100
2nd prize: $75
3rd prize: $50
3 Honorable Mentions: $25
FREE Registration

Produce an original work based
on the theme: Fun in the sun!
Emerging (14+)

1st prize: $500
2nd prize: $250
3rd prize: $125
3 Honorable Mentions: $75
$10 Registration
Reproduce an image from the Muscarelle's collection (images here)
Advanced (18+)
1st prize: $2500
2nd prize: $1500
3rd prize: $1000
3 Honorable Mentions: $300
$25 Registration
Produce an original work based on a line from Rachel Carson's seminal book Silent Spring that focused on human and environmental health, as quoted below.
"There is something infinitely healing in the repeated refrains of nature – the assurance that dawn comes after night, and spring after winter."
– from Rachel Carson's Silent Spring. For use by artists competing at the Advanced level.
Meet our Judge: Darrell Walker!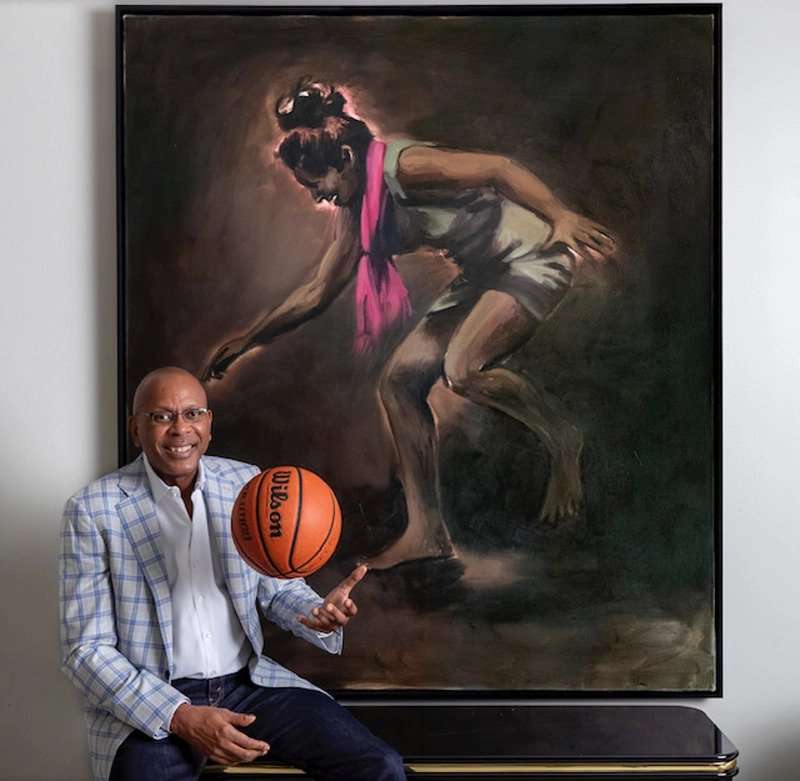 "Former NBA star, University of Arkansas at Little Rock Head Basketball Coach, and Chicagoan Darrell Walker is among the most prolific African American art collectors in the country." (1)
"Walker's collection features midcentury and contemporary works and includes sculpture, paintings, drawings, photography, collages, mixed media and more. Additionally, Walker has now turned his attention to cultivating the careers of emerging artists." (2)
"When Darrell Walker was a point guard on the Washington Bullets in the late 1980s, not many basketball players were art collectors. An exception was Bernard King, a Hall of Famer. Walker, who is now head coach of men's basketball at the University of Arkansas at Little Rock, calls King the godfather of athlete-collectors. Meeting King introduced him to a passion he has been pursuing for 30 years.
"After that, it just took off," Walker said of his collection, which he characterizes as "eclectic," and now numbers some 85 works by artists like Sam Gilliam, Lynette Yiadom-Boakye, Kehinde Wiley, Carrie Mae Weems, and Hank Willis Thomas.
Among his earliest acquisitions were pieces by Jacob Lawrence, Romare Bearden, and Robert Colescott, artists whom mainstream institutions have only recently become eager to collect.
…"There are so many different artists in my collection that I know and have personal relationships with," Walker said, adding that Instagram has "opened up a new art world" for learning about emerging talents.
Just as King turned Walker on to collecting decades ago, Walker has played a part in nurturing other athletes' interest in the arts. He has mentored another retired NBA player in his collecting: Elliot Perry, who focuses on modern and contemporary works by Black artists." (3)
Darrell Walker Biography Citations
[1] Faller, A. (2019, July 16). Coach walker to be featured in upcoming art event in Chicago. University of Arkansas at Little Rock News. [online] Available at https://ualr.edu/news/2019/07/17/coach-walker-in-the-paint/ [Accessed 22 April 2022].
[2] Staff Editor. (2019, July 19). Get a sneak preview of Darrell Walker's art collection. Chicago Defender. [online] Available at: https://chicagodefender.com/get-a-sneak-preview-of-darrell-walkers-art-collection/ [Accessed 22 April 2022].
[3] Artnews.com. (October 7, 2022). Darrell Walker and Anne-Marie & Pierre Trahan Are Art Scene Starters – ARTnews.com. [online] Available at: https://www.artnews.com/art-news/market/art-scene-starter-collectors-1234572885/ [Accessed 22 April 2022].